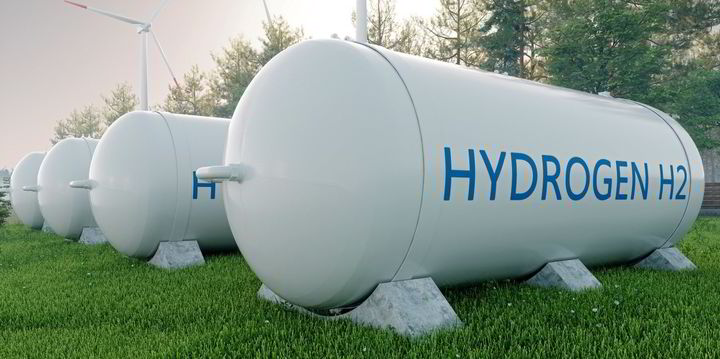 Green/blue hydrogen projects require strong 'business case facilitators' to reach financial close, says analyst
Governments and company close to the world could be supporting the prevalent use of inexperienced
Governments and company close to the world could be supporting the prevalent use of inexperienced or blue hydrogen, but "sizeable limitations exist in turning eyesight into reality", claims a new report from analyst Westwood World wide Vitality Team.
The present higher cost of developing renewable H2 or low-carbon hydrogen from normal fuel with carbon capture and storage (CCS) — and the consequent present-day lack of demand from customers from would-be buyers — are cited as big hurdles in a "chicken and egg dilemma".
"The absence of clarity on [clean hydrogen's] ultimate end-use potentially retains back again the essential expenditure in renewable (or normal gasoline) energy sources essential to aid [green or blue hydrogen production]… Finish-use marketplaces will not create until finally hydrogen is viewed as [a financially] desirable choice."
Another important problem, the report explains, is analyzing whether or not green/blue hydrogen is "the ideal decarbonisation solution" for opportunity use conditions, which include things like heating, road transport and metal industrial manufacturing.
"End-use markets are presently weighing up the numerous alternate options accessible to decarbonise their functions, whether it be electrification, hydrogen, CCS, etc. The closing 'choice' is not set in stone and will evolve."
The report, entitled Framing a Small business Case for Hydrogen in Northwest Europe, provides that "business case facilitators" are needed to shift eco-friendly or blue hydrogen assignments in direction of a closing investment decision conclusion (FID).
Short article proceeds down below the advert
"Renewable vitality producers and oil & fuel organizations are among the the vital stakeholders in getting the leadership to combine stakeholders across the worth chain," it claims. "However, while these synergies and collaborations have resulted in an initial pipeline of conceptual tasks, only people with a robust facilitator have managed to shift the most formidable projects from concept to[wards] FID."
The research provides: "The initial effort and hard work of job leaders and governments wanting to acquire an chance for hydrogen requires a further more factor: a business enterprise case facilitator.
"Essentially, a organization case facilitator aids align a distinct proposal/undertaking with the federal government tactic to deal with its domestic emissions or create a new economic development opportunity… the facilitator also makes it possible for for a quicker and much more centered identification of coverage gaps in the worth chain of a undertaking. As a final result, governments can build economical and regulatory mechanism[s] that meet up with the actual desires of a hydrogen — or hydrogen and CCUS — proposal aiming to proficiently decarbonise prioritised sectors."
The Westwood review cites the PtX Alliance in Denmark as a fantastic instance of a enterprise case facilitator. This collaboration between industry associations Wind Denmark and Hydrogen Denmark has resulted in the Inexperienced Fuels for Denmark challenge, in which partner providers from throughout the price chain — from developer Orsted to H2 conclude buyers — have joined forces on a 1.3GW electrolyser challenge to be driven by a 2-3GW offshore wind farm by 2030.
The hydrogen developed would be employed for gas-mobile buses and vehicles, artificial fuels for delivery and aviation, with the off-takers together with Copenhagen Airport, airline SAS, and maritime providers Maersk, DFDS and DSV Panalpina.
The report concludes: "The complexity associated with producing hydrogen assignments can be managed by matching the prospect of hydrogen with a country's requirements, identifying synergies and collaboration alternatives throughout the worth chain, and crucially, figuring out a enterprise case facilitator — that results in alignment and supports the progress of region / task specific assistance mechanisms."